Noble Brothers Technical Services
Noble Brother Technical Services is a Dubai-based company that offers a wide range of cleaning and maintenance services for residential and commercial properties. With a team of trained professionals and the latest equipment, we strive to provide high-quality services to our clients.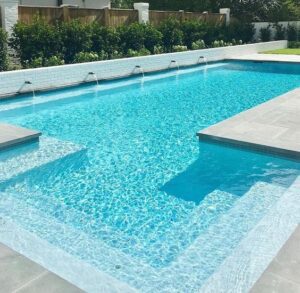 Noble Brother Technical Services offers a wide range of services to cater to various client needs. Our Primary Services include All kinds of Floor Restoration (including Marble and Granite Polishing), Villa Restoration, Washroom Restoration, Wardrobe and Closet Solutions, TV panels and cabinet designs, and more.
We offers professional villa restoration services, including design, planning, and execution, to transform clients' villas into functional and stylish spaces, using high-quality materials and skilled professionals.
We offers professional floor restoration services, including cleaning, polishing, and sealing, using advanced techniques and high-quality materials to restore and enhance the natural beauty of various types of floors.
We offer professional washroom renovation services, including design, installation, and maintenance, using high-quality materials and expert craftsmanship to create functional and stylish washroom spaces that meet clients' needs and preferences.
We provide customized gypsum ceiling solutions, including design, installation, and maintenance, using high-quality materials and expert craftsmanship to create functional and stylish ceilings that meet clients' needs and preferences.
Expertise and Professionalism
With Noble Brother Technical Services, you benefit from our team's extensive expertise and professionalism. Our skilled professionals bring years of experience in the industry, ensuring that your project is handled with utmost care and precision. We strive for excellence in every aspect of our work, delivering exceptional results that exceed your expectations.
Comprehensive Range of Services
Experience the difference of working with
a trusted partner who is dedicated to transforming your space into a place you love to be. Choose Noble Brother Technical Services for our expertise, comprehensive services, and commitment to customer satisfaction.
Commitment to Customer Satisfaction
At Noble Brother Technical Services, your satisfaction is our top priority. We value clear communication and actively listen to your needs, ensuring that we understand your vision and deliver results that align with your expectations. We strive to provide a seamless and enjoyable experience throughout the entire process, making sure that you are delighted with the final outcome.
Trusted by a wide range of clients, from homeowners to business owners, Noble Brother Technical Services has built a reputation for providing high-quality services, personalized attention, and expert advice, ensuring complete satisfaction and long-term relationships with clients.
Check what's our clients Say about us
Excellent travail, je recommande cette société pour sa compétence et le sérieux. Les frères Nobles ont fait du bon travail de polissage de table enlevé les tâches
Elisabeth NICLI
23 February 2023
Very good service providers I like this
Ali Jafar
25 September 2022
We had our marble polishing done by the team at Noble Bros. They did a remarkable job and to our satisfaction. Nitin the person in charge overlooked daily the work done and if not happy the work was done to your satisfaction. We are left with our marble shining so much so that we can see our reflections Meena Malhotra W 57, Emirates Hills Dubai
Meena Malhotra
22 February 2022
Very responsive, the only company that did a follow up after my initial consultation. They did a sample of their 2 different options and then allowed me to decide. Gave me payment options to facilitate the payment. Took longer than expected, because they were really focus on doing it great. The result was spectacular. I highly reccomend "Sharban Kumar Yadav", he is the person that did my floor. He is extremelly focus on details and takes care of everything around while doing the service. I hope the company pays him well, because he really creates a great reputation for the company itself.
Javier Covarrubias
6 February 2022
They did great work minimizing the look of scratches on my tile floor and were extremely professional. Before taking any chances with my floors the team did a patch test of multiple treatments on some extra (loose) tile material I had available to make sure it will work. Also did a good and clean job on my bathroom counter and securing some bathroom tiles. Overall recommend
Ena Kumbaradzi
25 January 2022
Cliff Mokua
10 December 2021
They came on time and did a great job. They were very careful to protect the rest of my stuff during the work. My table came out perfect. I highly recommend.
Lara Hokayem
16 October 2021
Neil Batson
24 December 2020
Highly recommend Noble Brothers for their excellent job. My marble floor looks good as new. Price was very fair. Want to thank the team Narender, Joni & Sharban. Most of all Nitin did a fabulous managing the team.
Pam Wani
16 December 2020
Our team is available to answer any questions you may have and provide guidance on our services and pricing. Get in touch with us today and discover how we can make your vision a reality.